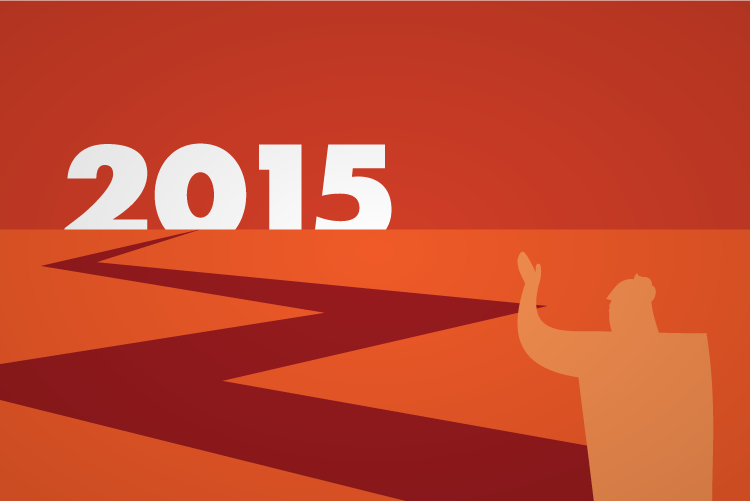 2015 has been a big year for us and yes, they don't seem to ever get smaller in terms of activity.
Earlier this year we started sharing our growth plans and while there is a lot more to come, we are starting to see the benefits of a bigger team, expanded skills and an expanded presence.
Growing our people and presence
Re-establishing ourselves in Brisbane this year was very satisfying and already the work we have delivered with new clients bodes well for a new era in the sunshine state. Establishing ourselves on a number of key panels with Queensland Government, Brisbane City Council and Ergon Energy has also been a positive step as we demonstrate our capability across an expanded range of disciplines.
We are also really happy with the new space we have created in Newstead at 33 Longland Street. This raw, creative office space is right in line with our style as a company and we look forward to inviting you along to an official opening in early 2016.
Wellington is a city that we have long admired and this year we were delighted to establish a new office and partner with local leaders to build a meaningful local offering. We see many opportunities to transition our skills and learnings between the two capitals and beyond. The energy and opportunity in Wellington is visible and we are excited to be part of that momentum in 2016.
We have continued our focus on expanding our business by recruiting leaders and this year we have brought on Joanne Hughes (Brisbane) and Sophie Low (Wellington), in addition to our creative guru, Anna Richardson in Canberra. There will be more leaders joining our business in 2016 to build our capability in all three locations.
A brand refresh
This year we initiated an ongoing cycle of refreshing our story through a new website, new collateral, new content and an improved tone of voice. This new positioning better reflects our style and we will build on this straight-talking approach in 2016.
Service growth
In 2015 we continued expanding our services and among the most prominent area of growth is our increased capability to deliver communications, marketing, graphic design and engagement services in-house. Added to this is our internal capability and infrastructure to produce supporting items such as websites, website storage, short films and collateral. By creating our own capability and tools in this field we can (and have) produced rapid client solutions without the down-time experienced through engaging other suppliers.
Recognition
While we have not done ourselves justice in pursuing many awards, it was great to be recognised as finalists in the small business category of the Telstra Business Awards, category winners in the Australian Defence Magazine Defence and Industry Team Awards, and our work in supporting Defence health reforms was recognised through the Australian Military Medicine Association conference in Hobart.
All in all, it was a great year and one that sets a solid platform for an exciting future. As ever, we are grateful for the opportunities our clients give us and we will strive to improve what we can offer to make a difference for you in 2016 and beyond.