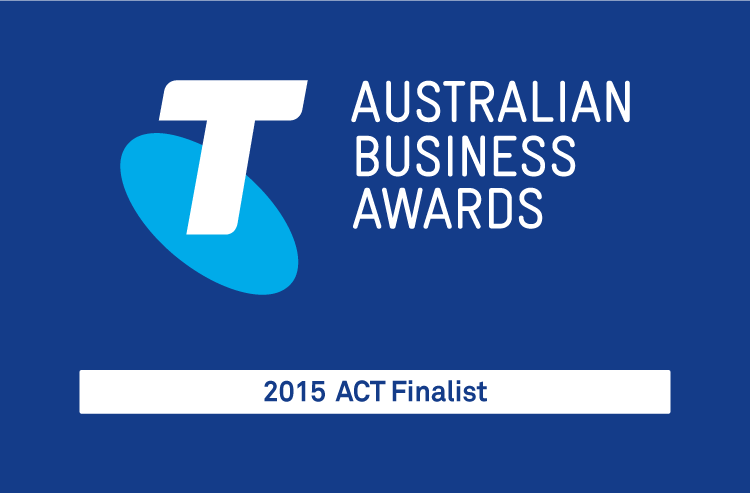 Stockwell Bretton has been named as a finalist in the ACT division of the Telstra Business Awards.
Stockwell Bretton will be one of four companies considered for the Australian Capital Territory Small Business Award, which will be presented on 17 July in Canberra.
This nomination tops off a number of significant company achievements in the last 12 months, including the acquisition of five new staff, the opening of a new Brisbane Office, a Defence industry Award, the launch of a new website and the introduction of new services in digital transformation, creative design, website production and strategic communications.
Managing Partner of Stockwell Bretton, Michael Bretton says it is humbling to be recognised alongside such impressive companies.
Business in Canberra is stronger than ever and we are excited to be contributing to what is becoming a centre for excellence in its own right.
"We would like to congratulate Tailored Accounts, Red Robot and Cogito group for progressing as finalists in the ACT Small Business Category. Equally, we congratulate the finalists across the other categories in the ACT. Canberra is home to a number of excellent companies that are doing their bit to improve the industry and continually deliver better services to our clients. This is a pursuit that is very close to our hearts at Stockwell Bretton."
"We would also like to recognise Telstra, as a longstanding supporter of business in Australia. These awards mean so much to many people in business at all levels and they provide a benchmark for development, learnings and most importantly, improvement."
This achievement is indeed humbling for Stockwell Bretton and it is also a strong vindication of our commitment to constantly improving our services and pursuing challenging work. We are only successful when we support clients through significant organisational changes and in that field we have recently seen a number of wins alongside excellent clients.
"This recent success also reflects the strength of our people and the focus we have dedicated to building a diverse and highly capable team. We are fortunate to have an amazing group of highly talented people in our team that seek challenge, innovation and variety. Our dynamic team, coupled with clients that trust us to help them solve their most critical problems, makes for an extremely enjoyable and rewarding working life."
We are transformation specialists with deep expertise and a glowing track record in strategy, organisational performance and digital transformation.
"With this in mind, we are delighted to be in the company of many companies who have transformed themselves to deliver industry-leading services.
"We look forward to the Awards Ceremony and we will relish the chance to learn from our local peers and collectively improve the business landscape in the territory and beyond", Mr Bretton said.
Media Contact:
Benjamin Smith
benjamins@stockwellbretton.com