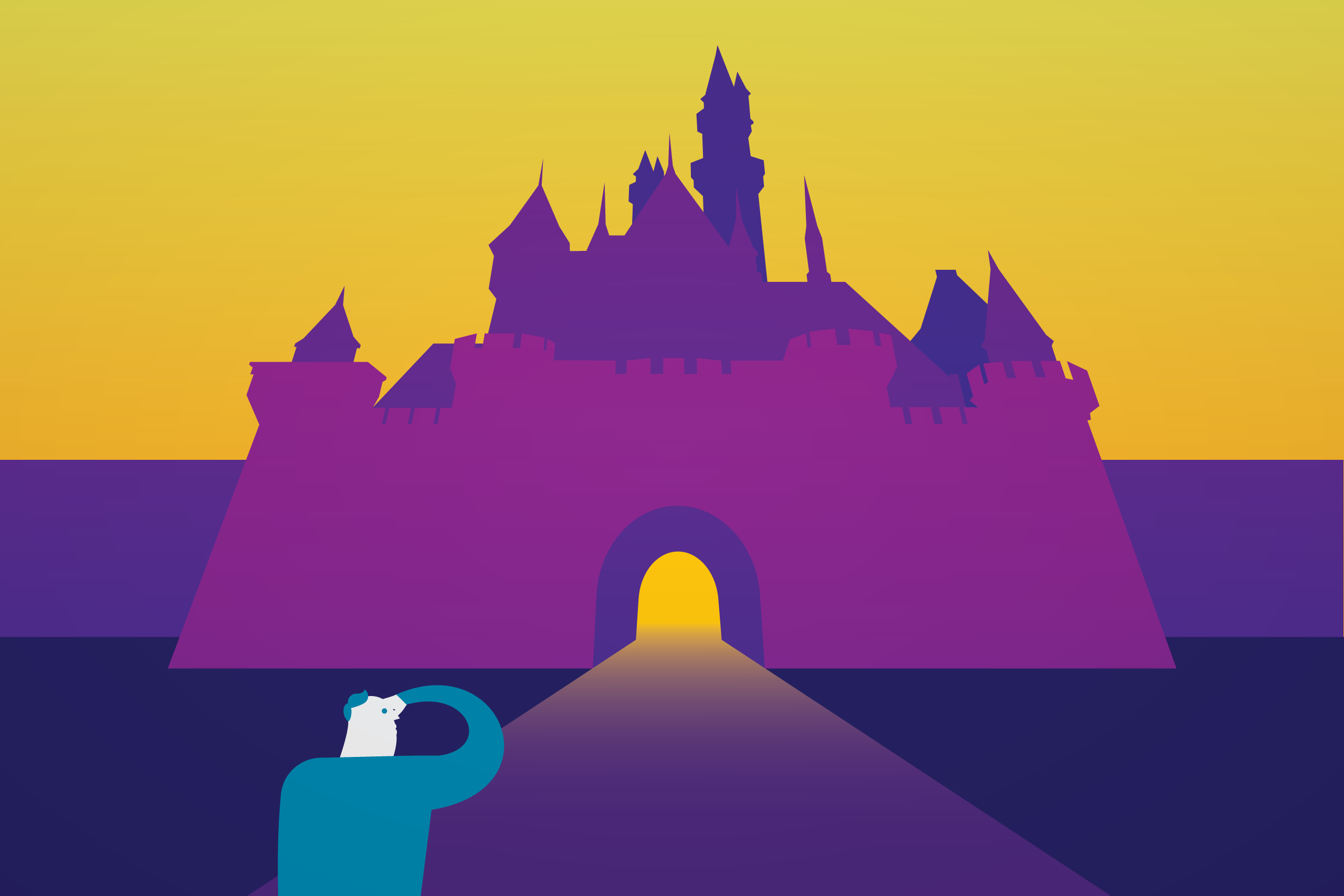 As with many of you I took time away with my family over the Christmas break. This break was a little different for us though, it involved a meticulously planned trip to sunny California to take in the many theme parks available there. Obviously a trip of a lifetime for any young family and my daughters were quickly caught up in the wonders presented by Universal Studios, Legoland and of course, the Mecca of childhood happiness, Disneyland.
Now I must admit that that heading into this trip I was apprehensive as to what to expect (a feeling only multiplied following a 14 hour flight with a toddler). I remembered the sights and sounds and crowds of Disneyland from my own experience there a good 30 years ago and wasn't quite sure I had the skills necessary to navigate the environment without completely losing my mind. But as a family unit we made it through and when all of the dust had settled upon my return to work, I started to think about the experience from a business perspective.
Surviving Disneyland to my mind was similar to a successful change management process. It's strange to equate the two, but allow me to break it down a little:
Planning is essential: As with any change management exercise, planning is key to survival in the happiest place on Earth. Much effort was made well before even boarding the flight to California to understand the layout of the park, the attractions on offer, the availability of rides/ experiences and the likelihood of achieving the highest rate of success for our desired outcome (that being the limitless smiles on our daughters faces). We needed to ensure that a comprehensive risk management plan was in place to mitigate probable elements of bad weather, attraction closures and crowd numbers and the overall planning was broken down into smaller, achievable actions on a day by day basis, keeping our goals realistic and highly impactful.
Embracing the change: Personally I found this element as the most essential in enjoying our time in Disneyland. Nothing can prepare you for the bustle, crowds, waiting times and overall sense enshrouding cacophony that greets you. For the initial few hours of our visit I felt lost, frustrated and angry at times. Then it happened. My approach just changed, like the flick of a switch. I leaned into it, embraced the environment I found myself in and immediately began to enjoy the challenges it presented. I embraced the chaos and accepted the requirements that came with it. Before long I was masterfully navigating a stroller through packed lines and throngs of mouse ear wearing fanatics, gleefully leading my daughters through the foreign environment to experience after experience of true Disney excitement. In a way I thought of myself as a champion of the change we found ourselves in and it freed me up to act as a guide to my young prodigies of excitement.
Learn Lessons Quickly: As with change management a visit to Disneyland will quickly derail if you continue to make the same mistakes or refuse to change your approach to dealing with obstacles. Day one in the park illuminated the most popular attractions and the ones which were most likely to break your spirit through astronomical waiting times. Likewise it provided insight into the seasonal attractions which were not available. This meant that in the following days my party of mouseketeers and I knew the rides to hit early and often, the attractions and experiences to sign up for and when to bite the bullet and purchase front of line tickets. For those who hesitate in adjusting their approach to experiencing Disneyland only find regret and frustration.
Learn to enjoy the small victories along the way: Whilst change management may be focused on achieving a larger outcome it is important to notice and enjoy the small wins along the journey. A trip to Disneyland is no different. Over our time there we found the best places to eat, drink, purchase merchandise, take photos and most importantly meet the characters. These small wins enabled us to continue to drive through the larger change experience in being in such a magical place whilst keeping us filled with a sense of accomplishment.
Much like a good change management process we achieved our end state in the time available to us and even took time along the way to appreciate the change environment for what it offered. The girls smiles were testament to that, I hope their memories of it all are the crowning achievement.